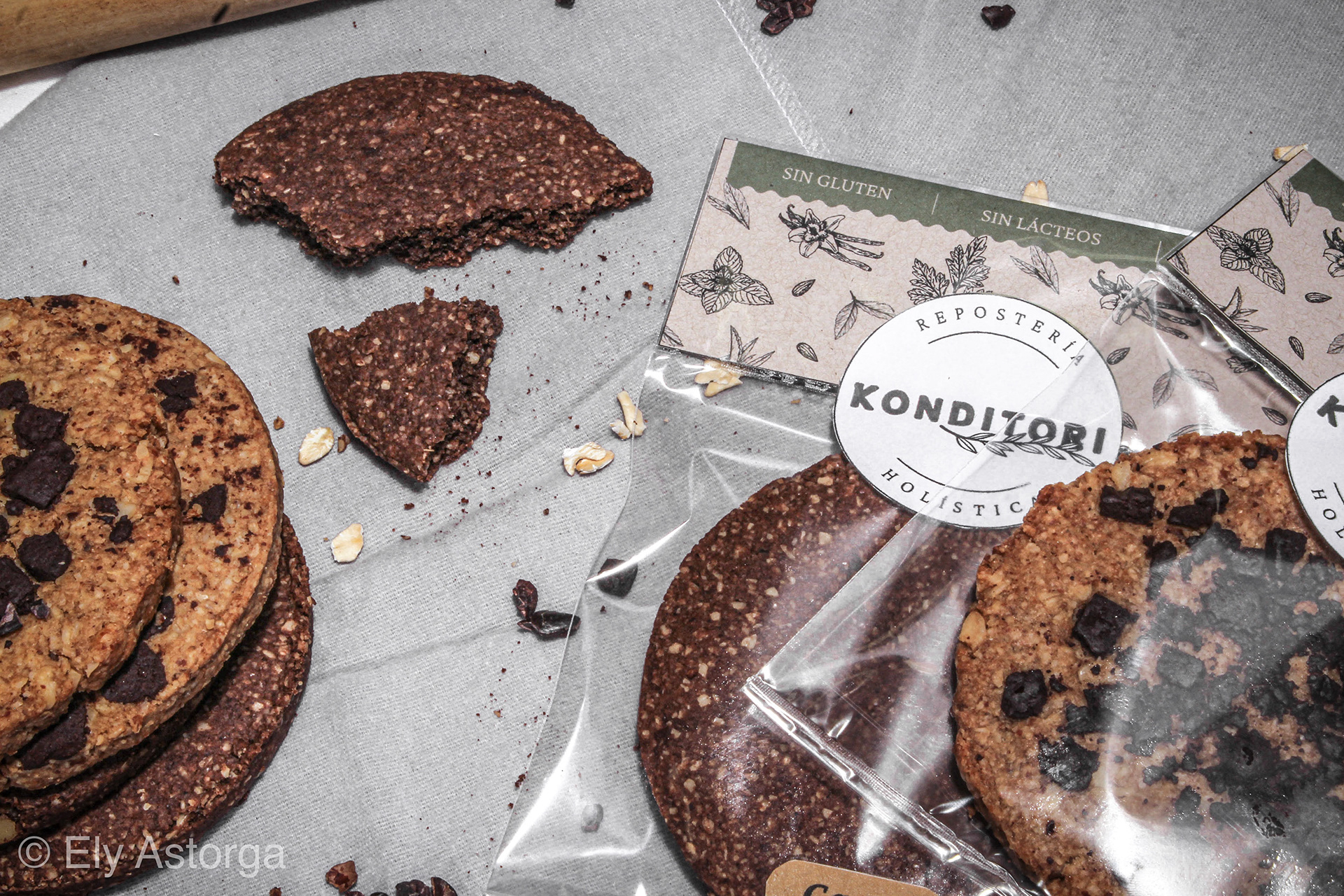 Cliente: Konditori
Giro: Repostería
Año: 2019
Productos elaborados con ingredientes 100% naturales, basados en un estilo de vida y alimentación holística.
Veganos, libres de gluten, de azúcar refinada y lácteos. Ideal para paladares exigentes que cuidan cada detalle, desde cada ingrediente hasta el proceso de elaboración, brindando una experiencia de nutrición holística mientras se disfruta de un sabor inigualable. 
Konditori Repostería Holística también tiene como prioridad el crear una comunidad incluyente, en la cual pueda brindar a la mesa increíbles postres a personas celíacas, diabéticas y con sensibilidad a los lácteos. 
Homemade cookies made with ingredients 100% natural, based in a holistic lifestyle and diet. 
Vegan, gluten free, dairy free and no added sugars. Ideal for demanding palates who take care of every detail, from each ingredient to the cooking process, providing a holistic nutrition while enjoying an incomparable and unique flavour. 
Konditori cookies also care about being inclusive and being able to bring to the table wonderful desserts to celiac and diabetic people as well as lactose sensitive costumers.